Workshop fabrication has been enhanced by new brands and cutting-edge technology machines offering RASHEE the possibility to produce almost all requested process equipment's and vessels in oil and gas industry…
 Machines includes a set of CNC programmed machines of the latest technology in the world to ensure high manufacturing accuracy and speed of production. They perform marking, planning, cutting, punching, milling, creating edges, special structures.
RASHEE use specialized machines for cleaning surfaces and coatings, sections forming machines of various sizes and shapes. The workshop includes bending and plate adjusting machines, and specialized machines for manufacturing large sections of bridges and buildings that ensure accurate assembly using welding with submerged arc technology at high speed. The company also has another modern and specialized line to manufacture different tanks and pressure vessels that include modern CNC programmed cutting machines and high thicknesses rolling machines and modern convex ends manufacturing machines that are the largest of its kind in IRAQ. It also includes modern welding machines specializing in submerged arc techniques and tungsten arc and veiled arc in addition to modern manual arc welding machines.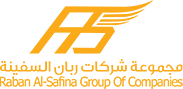 Contact us today to schedule a consultation on your projects