RAS GROUP & RASHEE, at a glance
RASHEE "RABAN AL SAFINA for Heavy Engineering Equipment" is a part of RABAN AL SAFINA Group of companies. RAS Group is composed by twenty-six (26) companies acting in several fields namely power generation, oil and gas, industry, trading, banking, branding, general construction, logistic, …
The group is acting since two decades, counts more than 3.000 permanent employees and an annual turnover of more than one half billion USD…
Recently the group created RASHEE to act as Manufacturer for Gas process equipment and as an EPC Contractor.
RASHEE could also cover other turn key projects upon request and market needs, namely in oil and gas, water treatment & desalination plants, industrial plants (cement plants, fertilizers…). Accordingly, is providing services ranging from detailed Engineering to Commissioning and start up, to cover Procurement, Project Management Manufacturing, equipment erection and Construction.
RASHEE beneficiates of an unequal workshop for vessels and steel structure works, with a total surface of 135.000 sqm in AWIRIJ industrial zone – BAGHDAD.
The workshop is highly equipped for all activities (plasma, cutting, drilling, bending, rolling, flanging & dishing, welding, overhead cranes and lifting material…). The workshop is tailored to cope with local Market requirements in terms of Pressure vessels and Process equipment, to provide all necessary mechanical works to IOCs and NOCs.
To run high Quality projects and equipment, RASHEE has developed a training center to ensure continuous performance of its welders and improve their capabilities. The training center provide both onsite training and classroom training using virtual welding machines and adequate material.
The company is certified for an integrated QHSE Management System according to ISO 9001, ISO 14001 and ISO 45001. RASHEE is also the first Iraqi company that has fulfilled ASME certifications as per last edition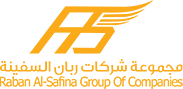 Contact us today to schedule a consultation on your projects